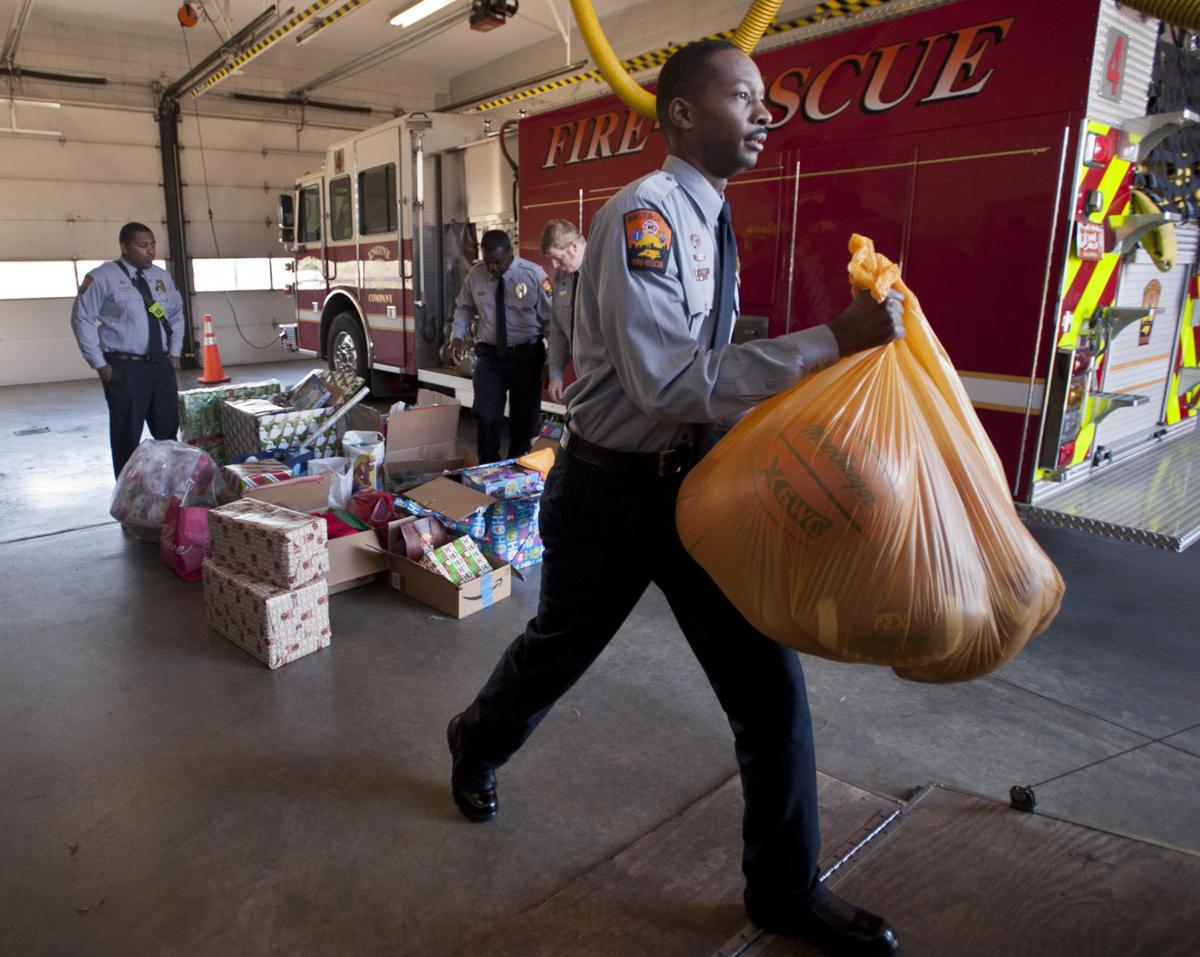 In the midst of disasters, while many are fleeing for their lives, emergency personnel are the ones running toward the crisis.
Their heroic efforts and disregard for their own safety for the sake of others is what earned one Winston-Salem firefighter the honor of N.C. Firefighter of the Year.
Firefighter John Powell received the award Wednesday for his actions during Hurricane Matthew in October 2016.
"I truly don't feel deserving of these accolades," Powell said as he accepted the award from the N.C. State Firefighters' Association. "But as firefighters, we not only have a responsibility to each other but to the community in the city and in this great state of North Carolina."
Powell went to Princeville, an Edgecombe County town in eastern North Carolina, during the October disaster and found a harrowing scene. The local fire station had been destroyed, along with three fire engines, Winston-Salem Assistant Fire Chief Harry Brown said.
The fire station was largely being run out of a tent in a gas-station parking lot.
Powell took over as acting chief after his twin brother, the fire chief of the Princeville Volunteer Fire Department, nearly drowned when he was swept underwater while trying to rescue people trapped in a submerged car.
Powell, who has been with the Winston-Salem Fire Department for 13 years, served as interim fire chief for a month while his brother recovered.
Powell "stood out during Hurricane Matthew for his leadership, extraordinary courage and professionalism that exemplifies the definition of brotherhood," Brown said at Wednesday's public-safety briefing.
After Powell, a father of four, returned home, he began collecting money and gifts eventually totaling $3,000 to help the Princeville community, which was one of the hardest hit by the hurricane and subsequent flooding.
The historically significant town was founded by freed slaves. Hurricane Matthew and Tar River flooding left 80 percent of the town under water. The town was similarly devastated by Hurricane Floyd in 1999.
"To say he went above and beyond is an understatement," Brown said. "He is definitely a man of honor."
This story was originally posted by the Winston-Salem Journal on August 9, 2017. Photo credit to Walt Unks/Journal.